Well, here goes nothing.
I was home last weekend to celebrate two birthdays - my dad's and my own - and after showing a family friend some pictures I had taken earlier in the night, she suggested I start my own
food blog. After much contemplation I caved and this is the final product. I don't know how often I'll be posting because I rarely get the opportunity to bake during the school year.


Anyway, on with the food!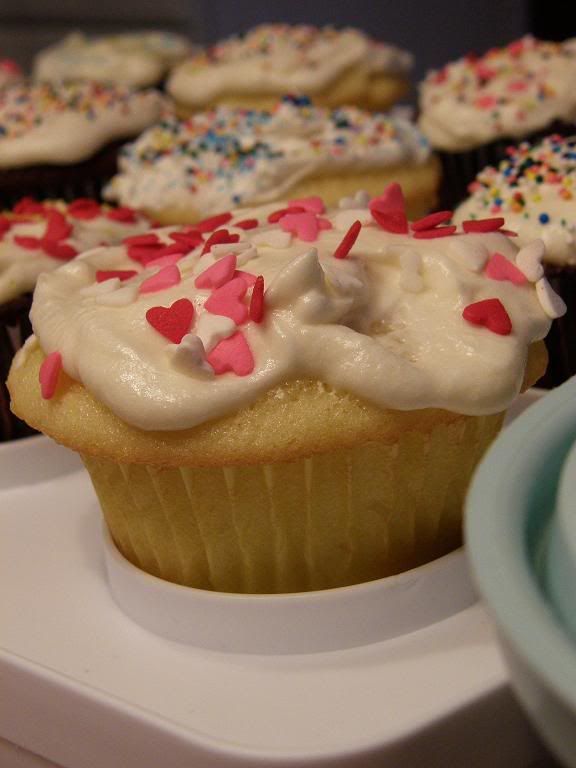 Most 21 year-olds opt to celebrate that fateful birthday by treating themselves to a drink or two (or twenty-one). I
celebrated with baking my own birthday cupcakes. As of late, I've become addicted to food blogs and 52 Cupcakes is one of my favorites. I decided to stick with simple chocolate and vanilla cupcakes for the occasion [although I was VERY tempted by a peaches and cream cupcake recipe...] in order to make sure Dad enjoyed the cupcakes just as much as I would. I used the recipes for Billy's Chocolate Cupcakes and Billy's Vanilla, Vanilla Cupcakes and intended on making both a vanilla and chocolate buttercream frosting, but after hours of cupcake baking before the birthday
party I decided one frosting would be enough and went with vanilla.


These were the BEST cupcakes I have ever tasted. Both were
light and fluffy, and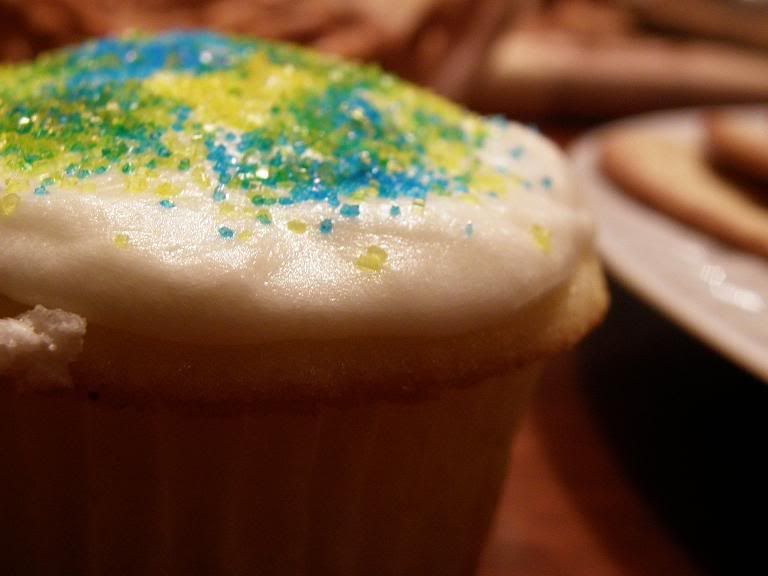 full of flavor. The buttercream
complimented both flavors perfectly and didn't over-power the cake in the
slightest. Mom and I had a blast decorating
the cupcakes, even though I did yell at her a few times for
being overzealous with
her sprinkles [here's where I
should
note that the cupcake featured in my banner is one she decorated and it provided beautiful pictures].
Party guests devoured the cupcakes, some taking one of each. I split the remaining cupcakes with my family, bring half of them back to Ohio Wesleyan with me. My roommates and boyfriend were more than happy to taste the cupcakes and less than a week later, we have one lonely chocolate cupcake left in the container.