Oh my gosh, I have been so unbelievably busy. Since my last update, I've started back at both of my summer jobs, acquired a new kitten [Lucy!], and had my wonderful boyfriend, Bryce, up to visit for 4 days. As promised, oh so long ago, I have more baking to share! After making the peanut butter banana bars we realized those alone were not enough to take to my sister's function. I've been aching to try a new recipe and this was the perfect opportunity.


I used my little Rocket blender to crush up the graham crackers, which worked so much better than my usual rolling pin and plastic bag method. And while the "crust" added a nice visual touch to the cupcakes, I don't feel like they added very much flavor-wise. Now, this could be due to the age of the graham crackers because I have no idea how long those have been in our pantry. The cake was a light and beautiful dark chocolate that was perfectly chocolatey and not too sweet.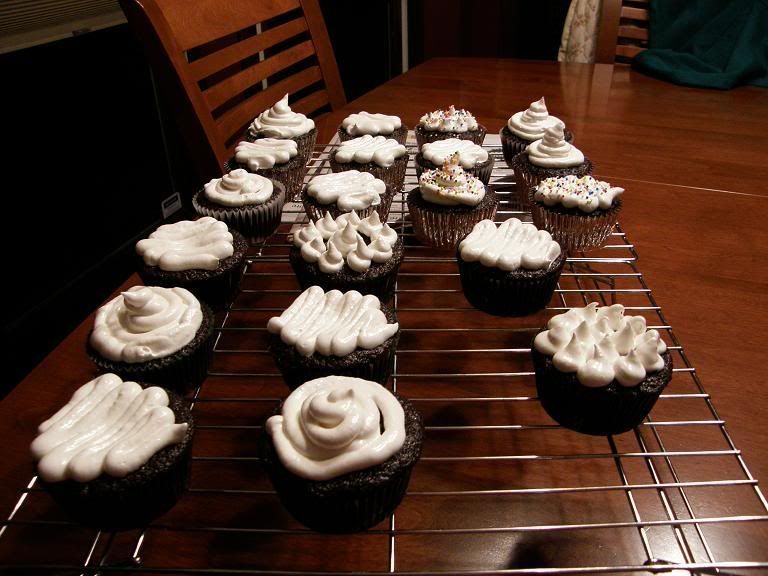 The most exciting part of making this dessert was the frosting. I've never made a frosting like this before and I was worried it wouldn't turn out right. It took quite a while, but everything worked out just right and I ended up with some amazing marshmallowy frosting to pipe on the tops of my cupcakes. I'm still getting the hang of piping but practice makes perfect, right? These cupcakes were a huge hit. My dad ate two in one sitting and even eyed up a third before being scolded by mom. I would most definitely make these again and I don't think anyone would object to that.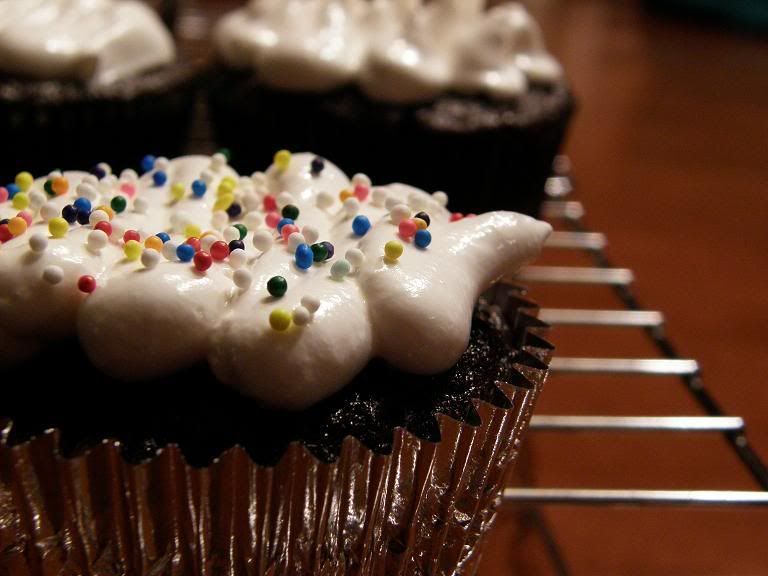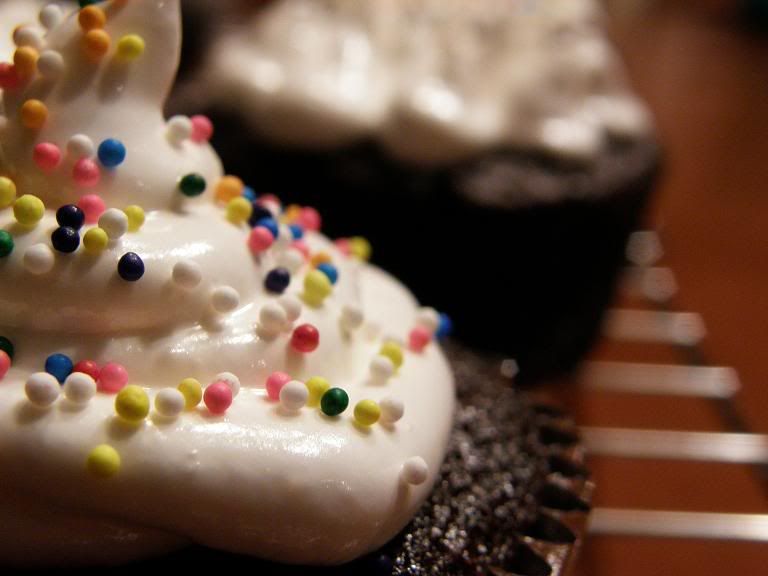 Since baking these, I've also baked up a batch of amazing chocolate brownies [which I do believe are Bryce's personal favorites] and another batch of the pb banana bars, which my sister devoured. I did change up the recipe a little bit, using some brown sugar in place of white sugar and adding a little more peanut butter. They had a different, moister texture and a more prominent peanut butter flavor which is a winner in my book.
I also picked up a new cupcake cookbook at Barnes and Noble and I'm sure I'll be baking something out of there very soon.