I believe I first saw this recipe at BakeBakeBake. It sounded like such a delicious muffin and knew I would have to try it. Lo and behold, a couple days later our counter top was littered with some overripe bananas! Perfect! I made these muffins Monday evening and I found it incredibly funny that I woke up that morning to find a version of these muffins posted on Cathlin Cooks. I loooove her blog. She always has great recipes and pictures, and makes an effort to healthy-fy [I love making up my own words, don't I?] her baking.
I changed up this recipe to fit my own preferences, but the original can be found here.

Pina Colada Muffins

1/2 cup applesauce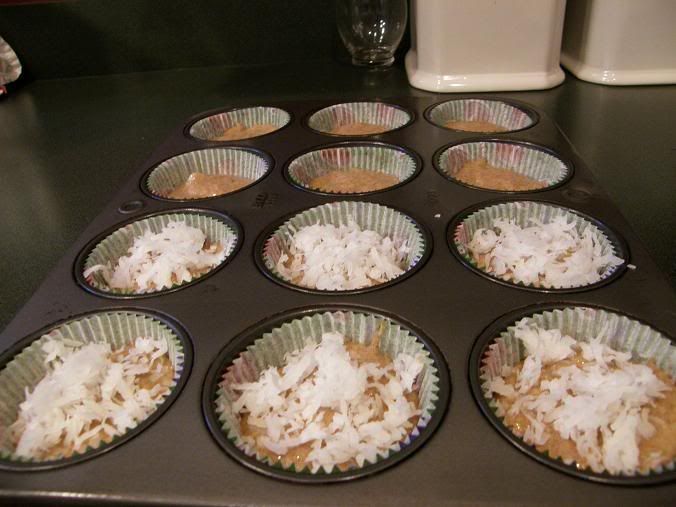 1/2 cup packed brown sugar
1 1/2 teaspoons vanilla extract
3/4 teaspoons rum
3 ripe bananas, mashed
1/4 cup honey
2 large eggs
2 cups whole wheat flour
3/4 teaspoons baking soda
3/4 teaspoons baking powder
1/2 teaspoon cinnamon
1/4 teaspoon nutmeg
1/2 teaspoon salt
1/2 cup diced fresh pineapple
shredded coconut [mine was sweetened]

Preheat oven to 350 degrees Fahrenheit. Prepare muffin tins.
In a large bowl, beat together the applesauce, brown sugar, vanilla, and rum. In a separate bowl, combine mashed bananas, eggs, and honey. Add to the sugar mixture. Beat until thoroughly
combined.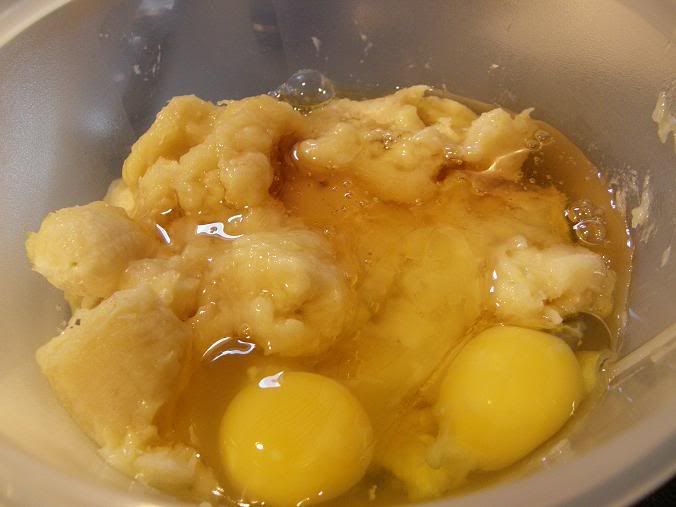 In a separate bowl, combine flour, baking soda, baking powder, cinnamon, nutmeg, and salt. Stir into banana mixture, then add the pineapple.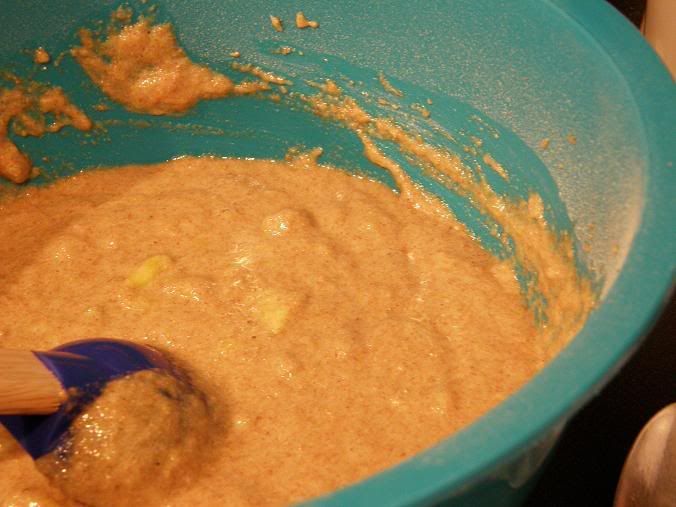 Spoon the batter into muffin cups and top each muffin with coconut [yum!].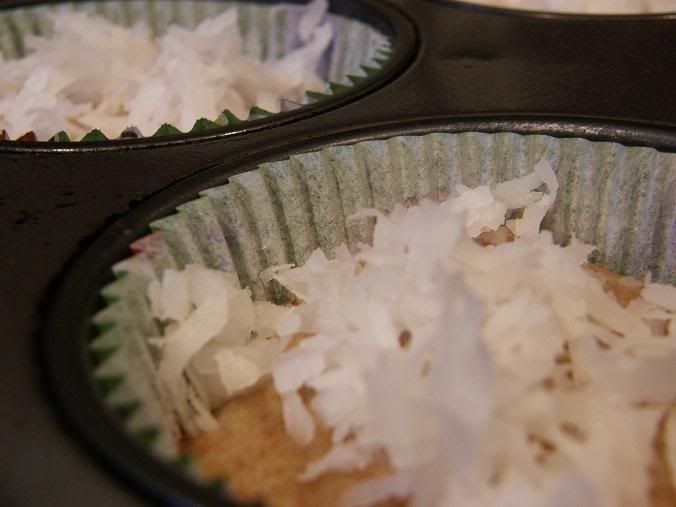 Bake muffins for about 20 to 25 minutes, or until a toothpick inserte
d into the middle comes out clean. Remove from the oven, and cool in tins for a few minutes before removing to racks to cool completely.


These muffins are delicious! Absolutely delicious! They are so, so moist and flavorful. The whole wheat flour provides a different, heartier texture that I really do enjoy in this muffin. You can't even tell applesauce was used in place of the butter and I think it helps provide additional moisture to the muffin. If I could change anything about the recipe, I would perhaps add more pineapple and DEFINITELY add more coconut. I find it a little funny that I want to pile these up with coconut when maybe a year or so ago I would have screamed at the thought of coconut being in my food. Ahh, how things change.